Hotel Info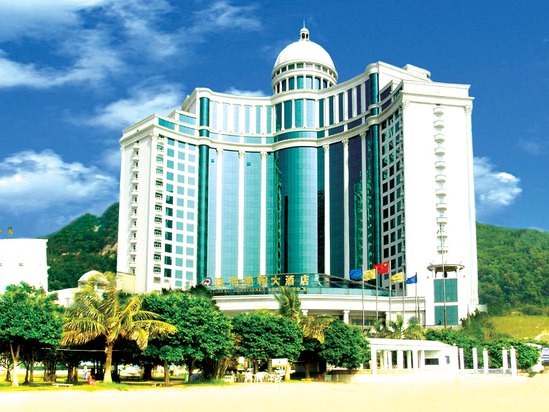 Zhuhai Dehan Hotel
is located at the intersection of Zhuhai Jida Lovers Road and Haijing Road, backed by the beautiful Yandun mountain of the seaside office, facing the vast expanse of the South China Sea.
It has all kinds of room facilities, advanced information, security, central air conditioning, computer contacts, which can be connected with the Internet. The executive club provides additional needs for business customers from all over the world. Elegant and chic Cantonese restaurant, ethnic restaurants with ethnic characteristics, local flavor; European style western restaurants, Tibet Autonomous Region style food shops; Enjoy a panoramic view of the sea in a domed bar or cafe; The unique famous tea gallery and lobby bar make you indulge in the world of romantic music. It's a good place for you to have a drink with your friends.
It is equipped with multi-function hall, banquet hall and conference rooms of different specifications to provide conference and exhibition services of high star level. Golden age song and dance theater, with 3000 square meters of spacious performance hall; The 60 KTV rooms are gorgeous and charming with different flavors. They are the symbolic cultural and entertainment center of Zhuhai Delta. The recreation center has a gymnasium under the guidance of a special person and all kinds of imported equipment. It is a good choice for business, conference, reception, tourism and leisure.
Breakfast price
: CNY60($8.2) / person
Breakfast type
: Buffet